The Civil Contractors Federation Queensland Earth Awards are the most prestigious awards in the Australian civil infrastructure industry. The purpose of the awards is to highlight excellence within the industry, which includes roads, bridges, railways, marine structures, and utilities that are the economic veins and arteries linking the Australian community.
SoilCyclers Pty Ltd and Rembind were thrilled to be announced as Finalists in the 2020 CCF Earth Awards, in the Earthmover and Civil Contractor (Project Value Up to $2M) category, following successful PFAS soil immobilsation and PFAS soil remediation at a project in Townsville, Queensland.
In 2019, at the Royal Australian Airforce Base in Townsville (Queensland), construction works at a former fire training ground generated 1,500 tonnes of PFAS contaminated soil. Due to space restrictions at the base, the soil was transported to the Springmount landfill near Cairns, for offsite disposal.
Because the PFAS levels leaching from the soil would have exceeded the landfill disposal guidelines, the solid was firstly immobilised with Rembind, a powdered product that permanently binds up PFAS to prevent leaching.
Because the landfill sits among natural creeks and wildlife, a specal treatment area was prepared with a high level of environmental controls, including a compacted clay liner and a clay bund to prevent leachate runoff. A water truck was used to control dust in the hot, windy conditions.
SoilCyclers, as preferred mixing contractor for the RemBind product in Australia,were responsible for preparing the soil. We thoroughly mixed the RemBind using our mobile trommel screens. After a period of 24 hours, validation samples were collected and sent to an accredited laboratory for analysis.Results showed that the PFAS leachability was reduced by more than 99% and met the stringent landfill disposal criteria. The treated soil was then safely disposed to landfill, with full sign off from local authorities.
immobilisation proved to be the most economical treatment solution and had the lowest carbon footprint compared to other treatment options such as soil washing or thermal destruction. This ground-breaking project paves the way for the safe, sustainable and economical management of PFAS contaminated soil worldwide.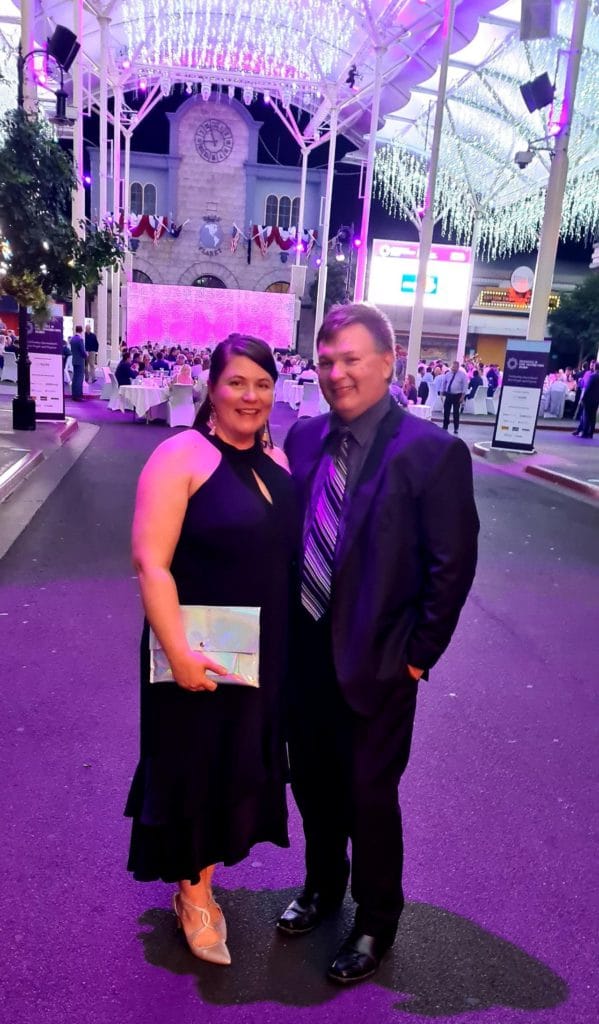 Alison and Michael pictured (above) at 2020 CCF Awards Dinner.